February 2021 - Local Walks
We recently welcomed a new cartographer to the HARVEY team this year. Luke joins us having graduated from university in 2020 and is eager to share some of his favourite walks and adventures that he has lined up in the not too distant future!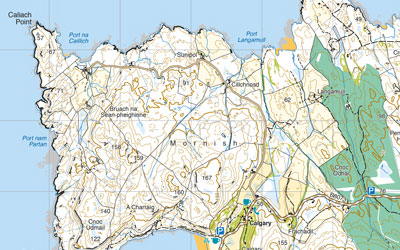 1. Langamull, Isle of Mull: car park is 1.5km east of Calgary. Follow the path north for 3km until it arrives at a secluded beach with crystal clear water. A real hidden gem!
Map: Mull, Iona & Ulva Superwalker
Difficulty: 1/5
Return to the
News & Features Blog