June 2021 - Intermediate Navigation Skills - Strategies
by Nigel Williams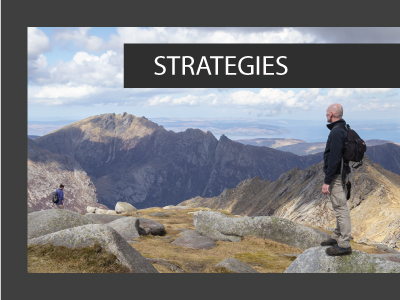 Progressing navigation skills to intermediate level is a blend of improving map skills, compass work and planning strategies.
Strategies
"Tick off" and "catching" features were covered in last months blog, we can now add to that "aiming off".
Imagine wanting to go across country for 500m from one path to another, but wanting to specifically arrive at the other path at a junction, the path is small so not particularly visible until you arrive at it. Chances are that if you aim for the junction you will arrive at the path but be off to one side with the dilemma as to which way to turn to find the junction. The solution is to aim specifically off to one side, say a point about 100m to the left of the junction. When you come to the path you then know for sure to turn right and head along to the junction.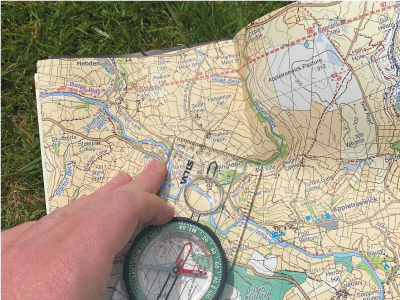 Choosing to leave a linear feature and go across country requires choosing a specific point from which to take a bearing. It may be a bend that is the nearest point to the objective and gives the shortest cross country leg. That point is often referred to as an "attack point".
Catching features and tick off points becomes more subtle and involves contour features. Usually the linear feature one is heading to is a physical catching feature. But also remember that timing or pacing can be used to act as a catching feature, but as a mental one. Allow for a 10% error in pacing and timing, so if you measured 500m and have not found the destination, go another 50m. You will probably do a little more but at some point you need to stop and re-appraise the situation.
What next
These intermediate skills and strategies are the nuts and bolts of more advanced skills. Experienced navigators can use them in evermore remote and demanding situations, choosing the best combination for a successful outcome.
Confidence plays a large part in navigation, and the neurological elements of cognitive navigation have to be developed and practiced. When you go walking, give yourself time to look at the detail of the map and ground either solo or with someone else also interested in the navigation. Not everyone likes to stop regularly, especially if you are having a good blether along the way.
Return to the
Navigation Blog