March 2021 - What 3 Words
by Nigel Williams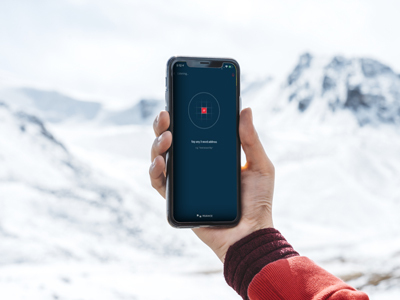 There are a range of free location apps available. I have chosen to keep both What 3 Words (W3W) and OS Locate on my phone. They are both free to download and both work without a phone signal or on airplane mode. Both use GPS technology and work worldwide, although OS Locate will give a Lat and Long location outside the UK and links to OS UK mapping you have downloaded into your phone. W3W links to google maps and satellite imagery. However in an emergency it doesn't matter what grid system you use, the emergency services are the ones who have to translate it onto a real map.
In 2019 Scottish Mountain Rescue released a statement to say they will always try to work with any information that helps to locate a casualty, however, in the end they translate it into a grid reference in order to plan a safe route to the casualty location.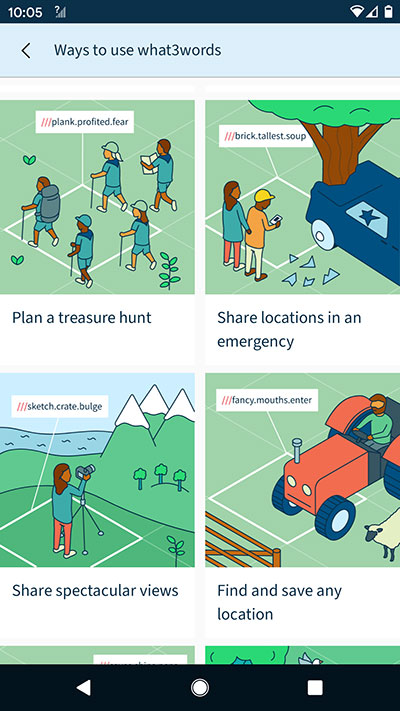 W3W uses a combination of three different random words - overhaul.driver.crescendo - for instance identifies a unique 3m square in the world in the language of the country. Some countries without a grid system, like Mongolia, use W3W as the national map location system.
With a minimal phone signal and the "share" icon both apps can send your location by text. With W3W someone receiving the text can paste it into their W3W app and ask the system to navigate to you. It then operates like a satnav offering a straight line direction (which may be hazardous in the hills). However, it is particularly useful in an urban setting when you won't have a map or a grid reference is not appropriate, remembering that a 6 fig grid represents a 100m square.
OS Locate is my go to app in the hills. It is more of a navigational tool than W3W as it gives me an altitude and has a compass. If I'm on a path which is on the map half way up a hill I only need the altitude to work out my exact position where the relevant contour crosses the path. This is quicker than faffing with a grid reference which may require unfolding the map etc. And I can use it anywhere in the world. The compass is a useful back up, especially with the incidence of reverse polarity - usually caused by the compass rubbing against the phone in a pocket.
Whilst the smart phone appears to be the simple answer to everything it is a nightmare to work if the screen gets wet, or the batteries get cold or run out or it gets dropped and damaged. Not forgetting other rarer possibilities of GPS interference and spoofing. So, perhaps all this technology is really just a back up to the good old map and being able to read a grid reference. However, as a bare minimum I could get myself off the hill with either of them if I lost my map and compass and they are the easiest and quickest way of getting help.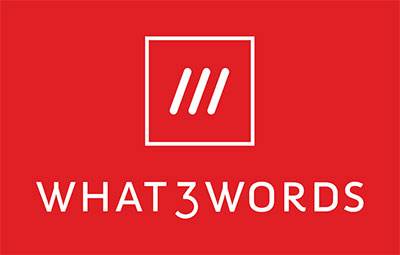 Return to the
Navigation Blog