The Kong Mountain Marathon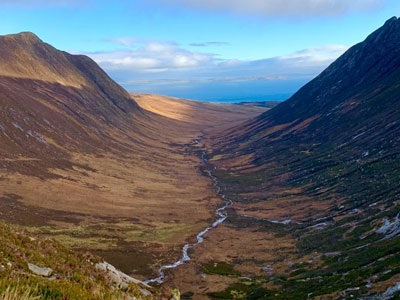 In the latest of our focus blogs on mountain marathons and ultra distance running, we spoke to Erwin Van Vroenhoven, Course Director at the Kong Mountain Marathon, about the upcoming inaugural race, held later this month on the Isle of Arran, for which HARVEY Maps has produced the event map.
The
Kong Mountain Marathon
is a new 2-day event following in the footsteps of previous mountain marathons in Scotland.
We are a community interest company with volunteers, aiming to bring a race like this back to the Scottish Highlands. We, the organisers, are two families of fell runners living in the Peak District. We love to be outdoors, run, and participate in, fell races.
The inaugural race will be held on the beautiful Isle of Arran. A mountain marathon is special, but an island mountain marathon is something else. Imagine the beautiful views of the mountains with the sea in the background or running along the beach with seals lying on the rocks.
We have been lucky to get the support from the local community and landowners on the island to organise this race and can't wait to show you how special Arran is. The idea is to choose a different area in Scotland to organise our race every year.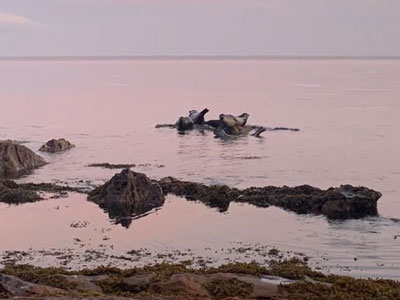 For people who don't know what a mountain marathon is, it's a 2-day challenging race where participants walk, run, climb, and navigate through a large mountainous area with their own kit. (Yep, no signposted routes here!)
The race is run in teams of 2 for safety and added fun. There are three linear routes of varying difficulties, where you have to find check points in sequence as well as two Score routes, where the goal is to find as many check points as possible in a certain period of time. Every team runs and navigates the first day towards a mid-camp at a secret location, and then runs back to Brodick on the Sunday.
Although your running ability is important, it is also about making the right route choices whilst relying on your navigation skills.
At the mid-camp, there is a bar with a ceilidh for those who have any energy left. On Friday you can camp at registration before the race starts, and on Sunday there is a hearty lunch and a prize-giving back at registration with your fellow runners, where everyone discusses route choices and shares their stories.
How best to tackle a mountain marathon?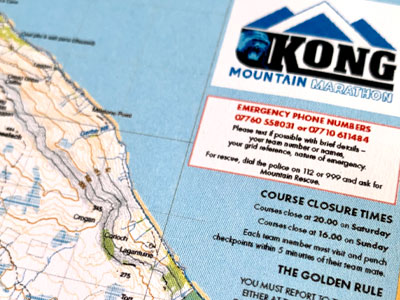 1. Make sure to choose the right course for your ability. Don't overestimate yourself, and if you haven't done this before then definitely opt for an easier course. Running through the hills with altitude changes, and often with no footpaths, can be very mentally and physically challenging.
2. Don't take too much kit. Go for lightweight gear, but also don't skimp on equipment as your safety is the most important factor here.
3. When you receive your map at the start of the event, we really recommend taking some time to assess the area and work out what the best route choice is. This will help you stay on track and make your journey easier in the long run.
4. And lastly - enjoy it! We understand you might want to set a competitive time or score, but please do take some moments to stop, look around and take in the beautiful landscape and scenery that Arran has to offer.
For information and entries visit
www.kongmountainmarathon.org.uk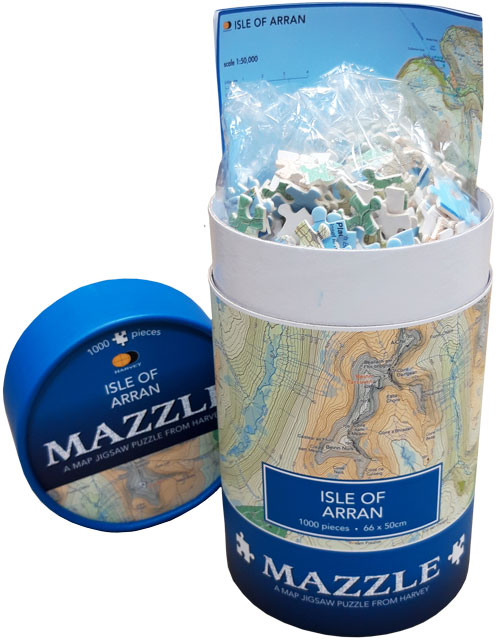 You may also be interested in ...
- If you are interested in exploring this wonderful island at your own pace, take a look at the HARVEY
Arran including Arran Coastal Way
maps, available in the
Superwalker series (1:25,000)
and the pocket perfect
Ultramap series (1:40,000)
- For those of you who prefer a challenge of a different kind, then why not tackle the new
Arran MAZZLE
- a map jigsaw puzzle comprising of 1000 pieces. You'll do well to complete this in 2 days!
Return to the
News & Features Blog