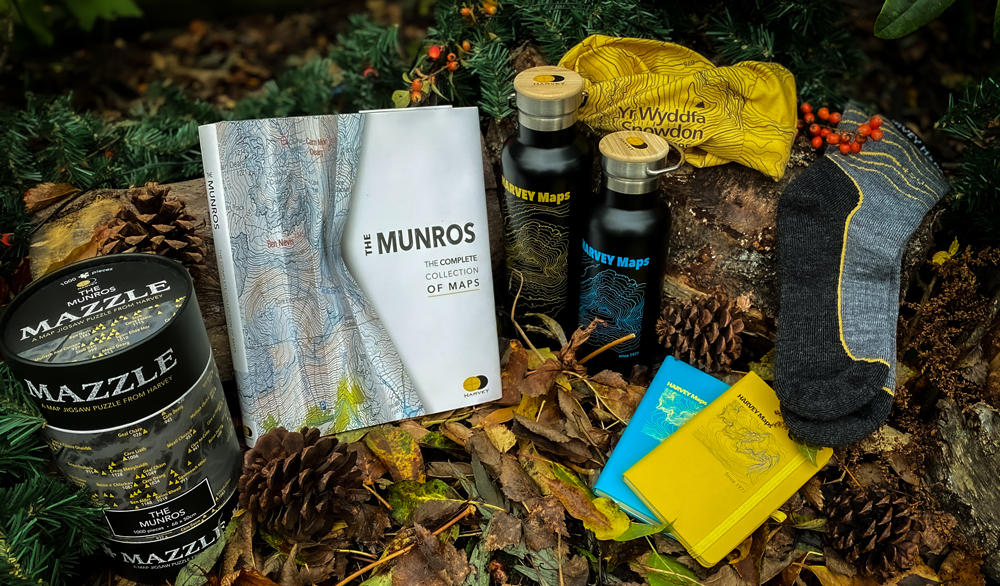 November 2021 - 10 Adventure Gifts for Christmas
Are you looking for something different this Christmas? We have a great range of map-based gifts and games, perfect for the rucksack and your next adventure. Shop our range of great offers and prices on selected Christmas gifts below.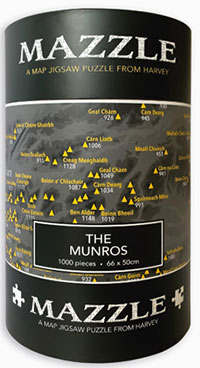 1. The MAZZLE
Just when you thought you had run out of ideas for gifts for your walking friends, HARVEY comes up with the MAZZLE - a map jigsaw of your favourite hills. The new Munros MAZZLE is a full colour jigsaw with all 282 Munros shown, and many of them labelled. The finished puzzle will delight map lovers and mountain baggers alike. Great for Boxing Day!
Return to the
News & Features Blog